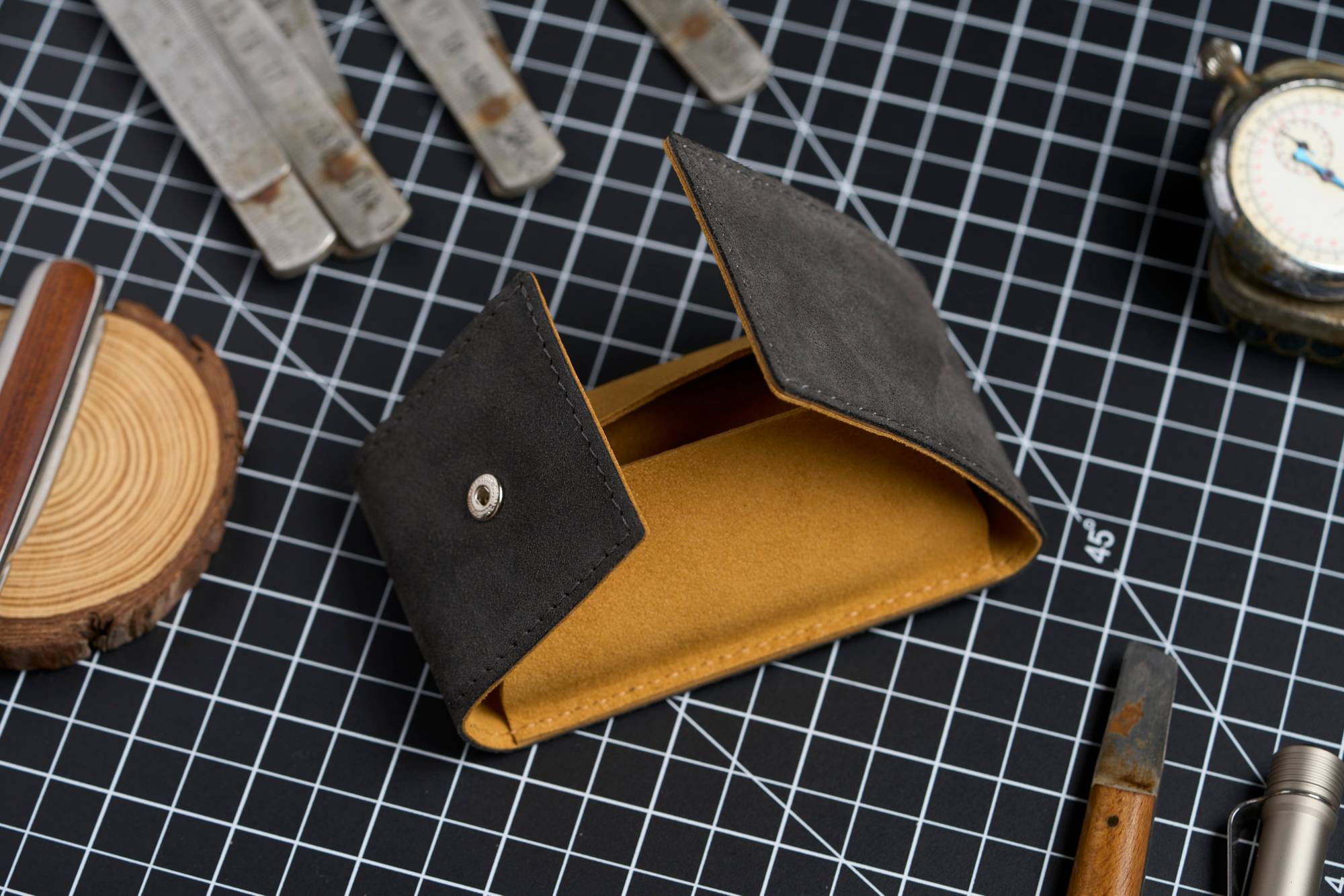 A Leather Pouch for Watches on Bracelets
Leather Service Watch Pouch
Email Me When Available
Item no longer available
Finish selections for price & availability
Free shipping over $100 USD to the US, $150 CAD to Canada, $600 USD to the rest of the world
Windup Watch Shop
Leather Service Watch Pouch
A Leather Pouch for Watches on Bracelets
Email Me When Available
Item no longer available
Finish selections for price & availability
Free shipping over $100 USD to the US, $150 CAD to Canada, $600 USD to the rest of the world
A nice watch needs a nice house. A warm place to live when it's not on your wrist. There are boxes, rolls, tubes, and other places to keep your timepieces, but sometimes the simplest solution is the best. A pouch. A compact container for your watch that keeps it safe from scratches and dust on your bedside table, in your bag, or wherever else you put your watches.
The Leather Service Watch Pouch is our answer for an appealing and upscale storage solution for one watch at a time, especially those on bracelets. Based on the pouch used by certain luxury brands to return watches after maintenance, the Leather Service Watch Pouch features rugged, hard-wearing leather exteriors around soft, Alcantara interiors. A combination of a pocket, protective flaps, and a cushioned pillow keep the watch in place, and prevent the bracelet from rubbing on the case back. A hidden snap-button closure keeps the pouch shut.
The Leather Service Watch Pouch is currently available in four colors: Carbon Black, Alpine Green, Snuff Brown, and Cinder Gray, all lined with honey Alcantara. Carbon Black and Alpine Green are both waxed nubuck leathers with even, matte surfaces. Snuff Brown and Cinder Gray are classic suedes with an attractive texture.
Exterior: Gray Suede Leather
Interior: Honey Alcantara
Stitching: Color Matched
Dimensions:
Closed/Empty:115mm/4.5in x 65mm/2.5in x 25mm/1in
Made in Germany
Exterior: Brown Suede Leather
Interior: Honey Alcantara
Stitching: Color Matched
Dimensions:
Closed/Empty:115mm/4.5in x 65mm/2.5in x 25mm/1in
Made in Germany
Exterior: Green Nubuck Leather
Interior: Honey Alcantara
Stitching: Color Matched
Dimensions:
Closed/Empty:115mm/4.5in x 65mm/2.5in x 25mm/1in
Made in Germany
Exterior: Black Nubuck Leather
Interior: Honey Alcantara
Stitching: Color Matched
Dimensions:
Closed/Empty:115mm/4.5in x 65mm/2.5in x 25mm/1in
Made in Germany
Viewing:
Leather Service Watch Pouch