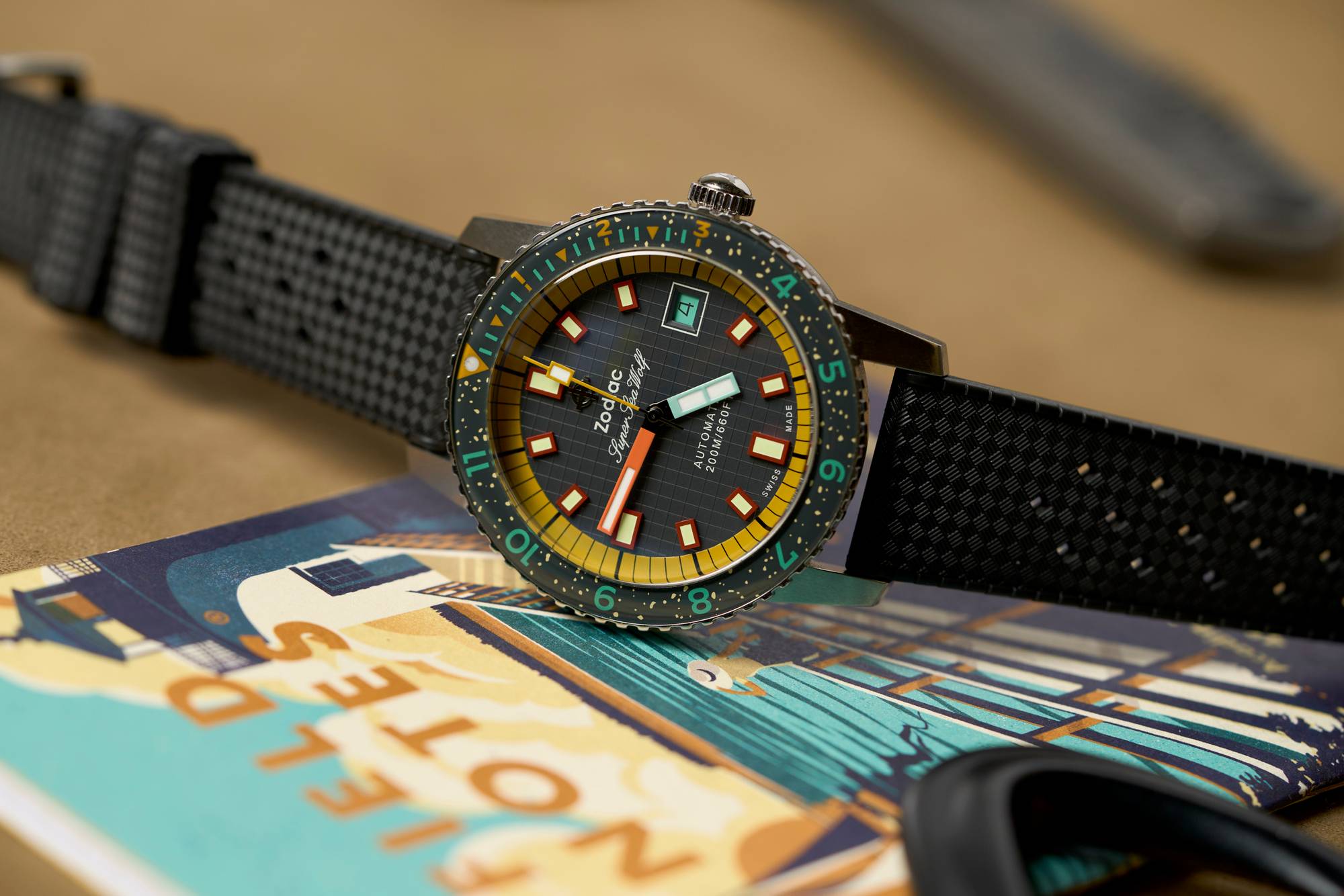 A High-End Rubber Strap by Zodiac
20mm Rubber Strap
Free shipping over $100 USD to the US, $150 CAD to Canada, $600 USD to the rest of the world
Zodiac
20mm Rubber Strap
A High-End Rubber Strap by Zodiac
Free shipping over $100 USD to the US, $150 CAD to Canada, $600 USD to the rest of the world
When you're looking for a good rubber strap for your dive watches, style and quality are the most important factors. Zodiac has you covered with their tropic-style rubber straps. Made out of high-end supple rubber with a slightly sweet smell, they are flexible and comfortable on the wrist, as well as durable. They also feature a classic vintage strap design that looks as good on modern dive watches as ones from the '60s. Completing the package is a beautifully machined steel Zodiac buckle.
The Zodiac Rubber Strap will fit any 20mm watch
Material: Black FKM Rubber
Dimensions:Buckle Side: 80mm, Hole Side: 130mm
Material: Orange FKM Rubber
Dimensions:Buckle Side: 80mm, Hole Side: 130mm
ABOUT ZODIAC
Since 1882, Zodiac Watches has been a truly innovative force in the world of watchmaking. Founded by Ariste Calame in Le Locle, Switzerland, Zodiac was a pioneer in the worlds of automatic watches, "mystery" watches, electronic and even quartz watches. Now, under the wing of Fossil, Zodiac has been working hard to bring this rich history to the surface by recreating their iconic timepieces to new standards. Affordable, luxurious timepieces, Zodiac watches perfectly straddle the line between vintage style and modern functionality.
Viewing:
20mm Rubber Strap