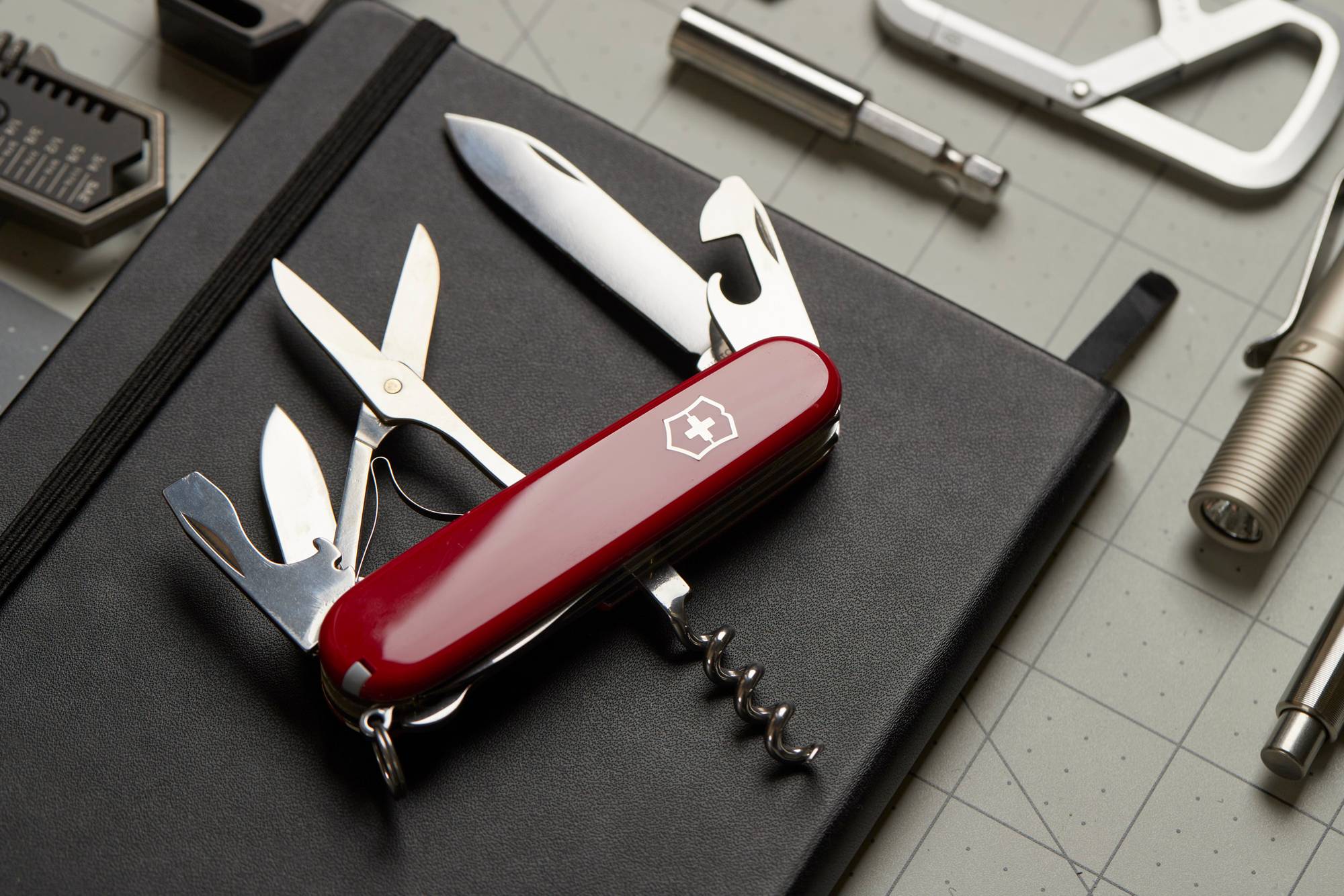 An EDC icon, over 100 years in the making
Climber Knife
Email Me When Available
Item no longer available
Finish selections for price & availability
Free shipping over $100 USD to the US, $150 CAD to Canada, $600 USD to the rest of the world
Victorinox
Climber Knife
An EDC icon, over 100 years in the making
Email Me When Available
Item no longer available
Finish selections for price & availability
Free shipping over $100 USD to the US, $150 CAD to Canada, $600 USD to the rest of the world
Victorinox's Climber is the platonic ideal of the Swiss Army Knife -- packed with features, but not too large as to be unwieldy. Slipping easily into a bag or pocket, the Climber is one of the most popular Swiss Army Knife models, and for good reason. Between the classic red plastic scales are 14 tools that are sure to come in handy on a daily basis. From the large plain edge blade to the handy high-quality scissors, each of these tools was selected with climbing in mind. Even if you don't find yourself regularly hanging off the side of a mountain somewhere in the Swiss Alps, the Climber's toolset is still plenty functional in an urban environment. At just under 4 inches long and .7" thick, the Climber is compact and easy to carry, but has a long enough handle so you can really get some work done with it. It's essentially an entire toolbox in the palm of your hand, and once you start carrying one, you'll wonder how you got through the day without one.
Swiss-made
Material: Stainless Steel
Length: 3.6"
Thickness: 0.7"
Weight: 2.9oz
14 functions: large blade, small blade, can opener, 3mm screwdriver, bottle opener, 6mm screwdriver, wire stripper, reamer/punch/awl, corkscrew, scissors, multipurpose hook, toothpick, tweezers, key ring
Lifetime Warranty against defects
About Victorinox
Victorinox is the brand behind the iconic "Swiss Army Knife". They're a household name, and for good reason. Founded in the late 1800's, the brand got their start supplying knives to the Swiss Army (...so that's where they got the name from). Nearly 100 years later in the late 1980's, Victorinox developed their lineup of watches. With a focus on quality and durability, it was their goal to channel the spirit of their classic multi tools and use their experience in working with metal and mechanics to create a line of watches.