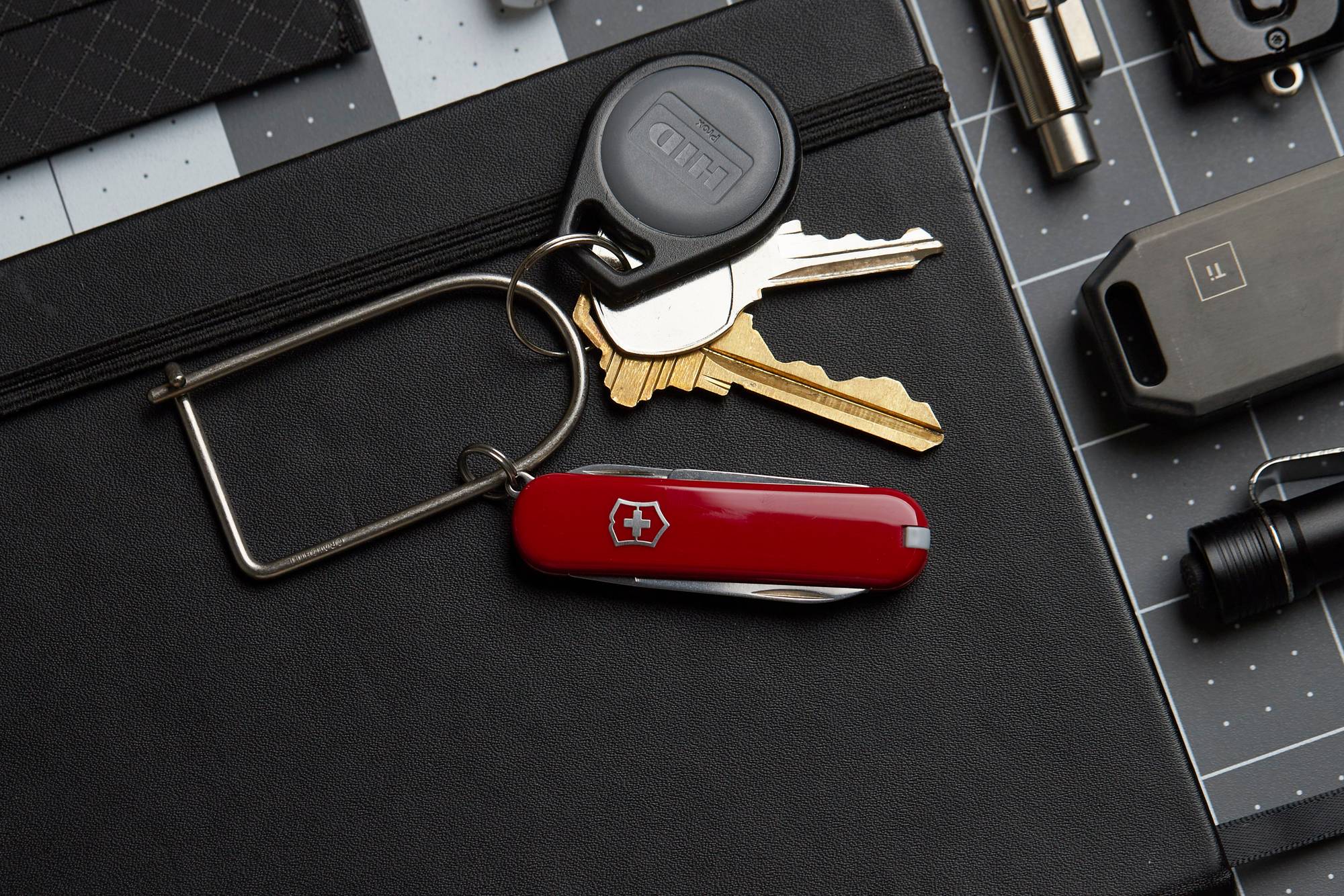 The iconic EDC multi tool
Classic SD Knife
Email Me When Available
Item no longer available
Finish selections for price & availability
Free shipping over $100 USD to the US, $150 CAD to Canada, $600 USD to the rest of the world
Victorinox
Classic SD Knife
The iconic EDC multi tool
Email Me When Available
Item no longer available
Finish selections for price & availability
Free shipping over $100 USD to the US, $150 CAD to Canada, $600 USD to the rest of the world
It doesn't get much more iconic than the Classic Swiss Army Knife by Victorinox. Founded in the late 1800s, Victorinox has been making Swiss Army Knives in their own factory for over 100 years. These small, keychain-friendly multi-tools are just the right size for a variety of daily tasks. The immediately recognizable rounded rectangle shape has three fold-out tools and two slots for a toothpick and a handy set of tweezers. At a scant 58mm long and only 9mm thick, the Classic SD's three fold-out tools are small, yet functional. A stainless steel plain edge blade is joined by a nail file/screwdriver and a set of surprisingly capable scissors. For under $20, it's tough to find a small tool that's as useful as the trusty little Classic SD.
Swiss-made
Material: Stainless Steel and resin
Length: 58mm
Thickness: 9mm
7 Functions: nail file, screwdriver, blade, scissors, key ring, toothpick, tweezers
Lifetime Warranty against defects
About Victorinox
Victorinox is the brand behind the iconic "Swiss Army Knife". They're a household name, and for good reason. Founded in the late 1800's, the brand got their start supplying knives to the Swiss Army (...so that's where they got the name from). Nearly 100 years later in the late 1980's, Victorinox developed their lineup of watches. With a focus on quality and durability, it was their goal to channel the spirit of their classic multi tools and use their experience in working with metal and mechanics to create a line of watches.
Viewing:
Classic SD Knife