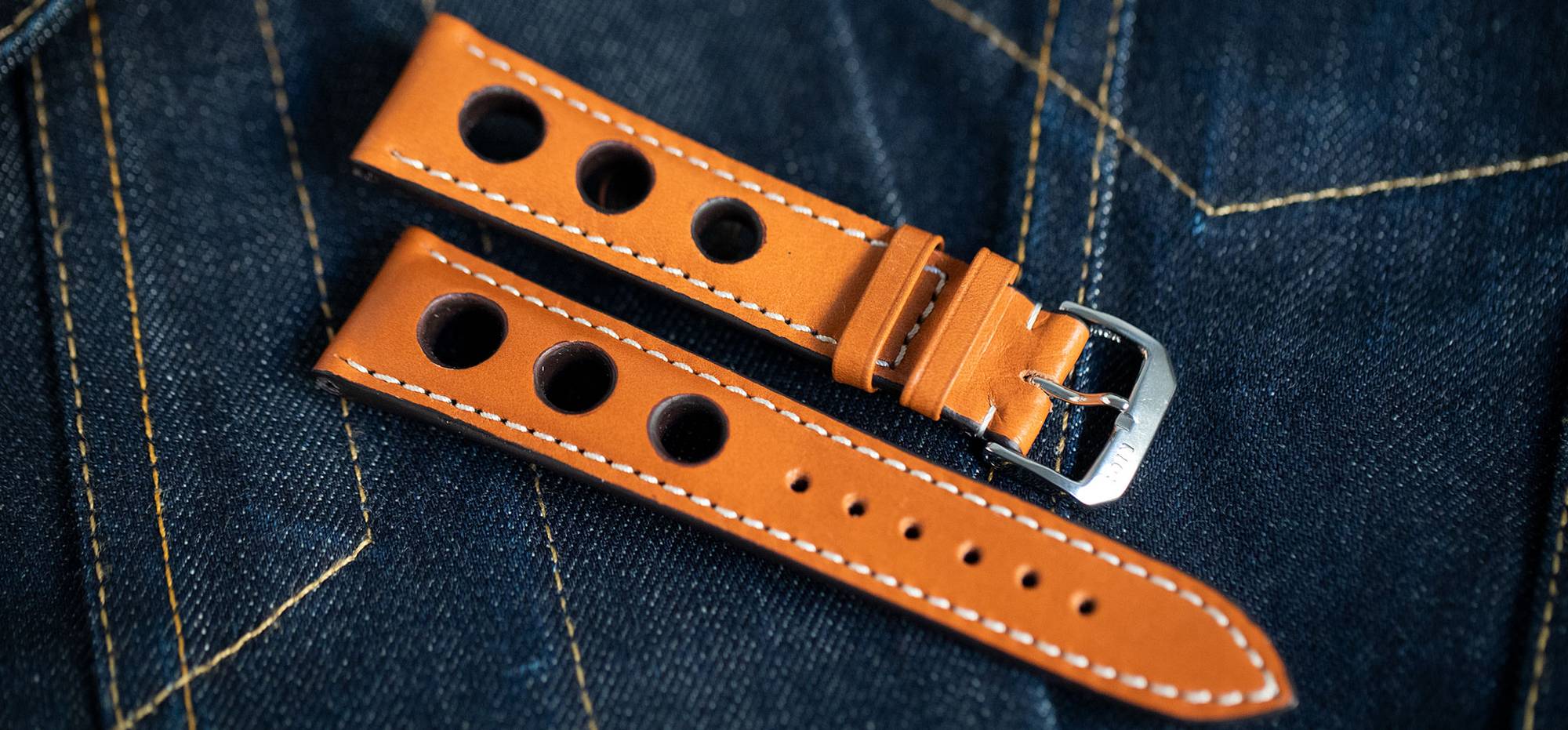 Great with automotive and tool style watches
Big Hole Rally
Email Me When Available
Item no longer available
Finish selections for price & availability
Free shipping over $100 USD to the US, $150 CAD to Canada, $600 USD to the rest of the world
RIOS1931
Big Hole Rally
Great with automotive and tool style watches
Email Me When Available
Item no longer available
Finish selections for price & availability
Free shipping over $100 USD to the US, $150 CAD to Canada, $600 USD to the rest of the world
The RIOS1931 Big Hole Rally is a beautifully crafted version of a watch collection staple. Featuring RIOS's "Art Manuel" construction, each strap is the culmination of 172 steps including saddle-stitching by hand, five layers of paint on heat treated, sanded edges, and multi-layer padded construction. "Russian" leather is used for the top leathers, which is a very tough variety of vegetable tanned leather with deep, rich colors. Given the sport style of these straps, they go great with automotive and tool style watches. 
Leather: Cognac Russian Veg-Tan
Thread: Cream
Dimensions:
Buckle side: 85mm / 3.3"
Hole side: 115mm / 4.5"
Thickness: ≈ 6.5mm > 3.2mm / .25" > .125"
Taper: 18/16mm, 20/18mm, 22/18mm
Made in Germany
About RIOS1931
Founded in 1931 by watchmaker Riemer Oswald, RIOS1931 is a German-based brand that is independent and family owned. With a wide variety of straps in a range of materials, what sets them apart is a focus on handcraft and traditional techniques. Their straps employ processes with over 100 steps for exceptional detailing and durability. Yet, despite the labor intensive method in which they are made, RIOS1931 straps are surprisingly affordable.