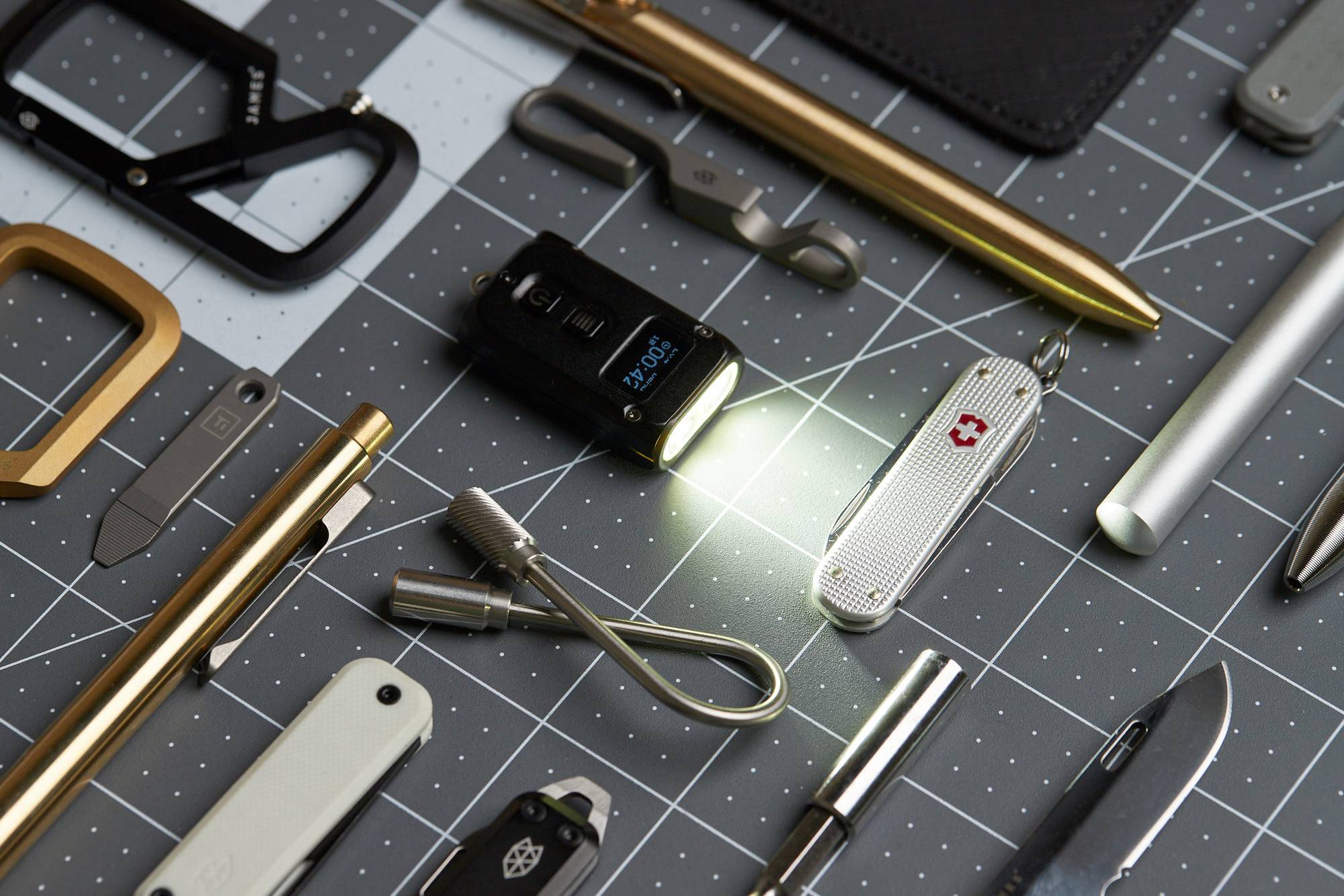 Impossibly small, insanely bright
Tini2
Email Me When Available
Item no longer available
Finish selections for price & availability
Free shipping over $100 USD to the US, $150 CAD to Canada, $600 USD to the rest of the world
NiteCore
Tini2
Impossibly small, insanely bright
Email Me When Available
Item no longer available
Finish selections for price & availability
Free shipping over $100 USD to the US, $150 CAD to Canada, $600 USD to the rest of the world
Sure, your phone probably has a flashlight button/app on it, but most of the time it leaves something to be desired. Carrying a dedicated flashlight on your keys, in your bag, or in the glovebox is one of those things you won't know how you lived without until you pick one up. Looking for a dropped item, navigating your way to the garbage cans at night, or changing a tire in the dark can be much more convenient with a powerful light nearby. Nitecore makes some of the most compact, feature-rich, and affordable flashlights in the category. Their TINI2 packs 500 lumens of lighting power into an impossibly small aluminum chassis. 
Looking at the measurements, and you'll understand why they named it the TINI. At just 1.83 includes in length by 0.49" thick, the pocket-friendly chassis houses dual OSRAM P8 LEDs, a real-time OLED display, and a USB-C rechargeable battery. It has five brightness modes, ranging from an ultra-low 1 lumen, with steps up to the 500-lumen turbo mode. The OLED screen displays your battery level, brightness level, user mode, and even how much time is left until the battery is drained. At $45, it's hard to find a more functional light at such a low price.
Made in China
Materials:
Body: Aluminum Alloy
Built-in 280mAh USB-C rechargeable battery
Dimensions:
Length: 1.83"
Width: 0.98"
Thickness: 0.49"
Weight: 0.66oz
Max output of 500 lumens
OLED display
5 brightness levels
Dual switch for easy single-handed operation
About NiteCore
With a wide range of lighting tools, Nitecore has been innovating in the space for over 14 years. With a focus on utility and features at reasonable price points, there's a Nitecore light for every application. With several design awards under their belt, Nitecore's flashlights are designed for every application, from tactical to practical. Compact designs from the brand are capable of producing blindingly-bright light, ideal for hiking, making roadside fixes, or something as mundane as taking out the trash at night.