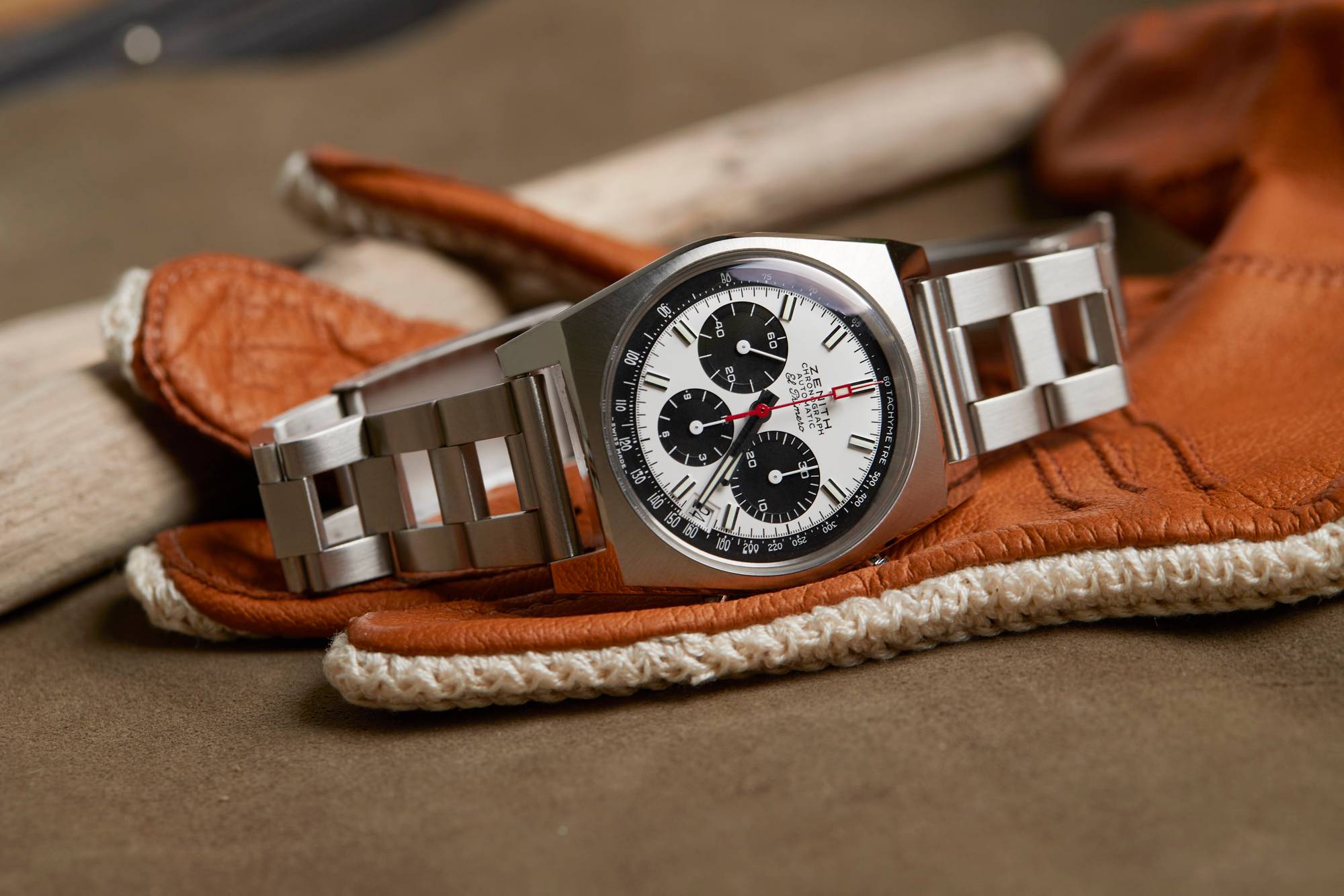 A sporty style from the seventies
Ladder Bracelet
Email Me When Available
Item no longer available
Finish selections for price & availability
Free shipping over $100 USD to the US, $150 CAD to Canada, $600 USD to the rest of the world
Forstner
Ladder Bracelet
A sporty style from the seventies
Email Me When Available
Item no longer available
Finish selections for price & availability
Free shipping over $100 USD to the US, $150 CAD to Canada, $600 USD to the rest of the world
Ladder bracelets have a unique, sport style, most often associated with vintage chronographs. A three link-design, they get their name from the gaps between center links. In addition to adding an aggressive edge to any watch, they are exceptionally comfortable thanks to increased airflow, and less skin contact.
The Forstner Ladder takes this iconic style and modernizes it for comfort and convenience. Fully brushed, they will look good with any watch, and feature single-sided screws for easy sizing. Lastly, they feature several micro-adjustment stops on the clasp making dialing in the perfect fit a breeze.
Details: Links are made in solid stainless steel
Links are removable by screws and further length adjustment can be made on the clasp.
Sizing: Fits wrists ranging from approx. 6-8 inches in circumference.
Thickness: 2.8mm
Lug Widths Available: End piece widths available from 18-21mm
About Forstner
Originally founded in 1920, Forstner Bands have always focused on making fine accessories for wrist watches. Starting out with ornamental bracelets, the brand eventually moved on to create several iconic watch bracelets, including the Komfit and Bonklip — both highly adjustable to comfortably suit a wide range of wrist sizes. Forstner is probably best known for being the metal band of choice for NASA astronauts, commonly seen fitted to their trusty Speedmasters. In 2019, the brand relaunched with their most popular designs, providing a quality aftermarket option for your favorite watch.