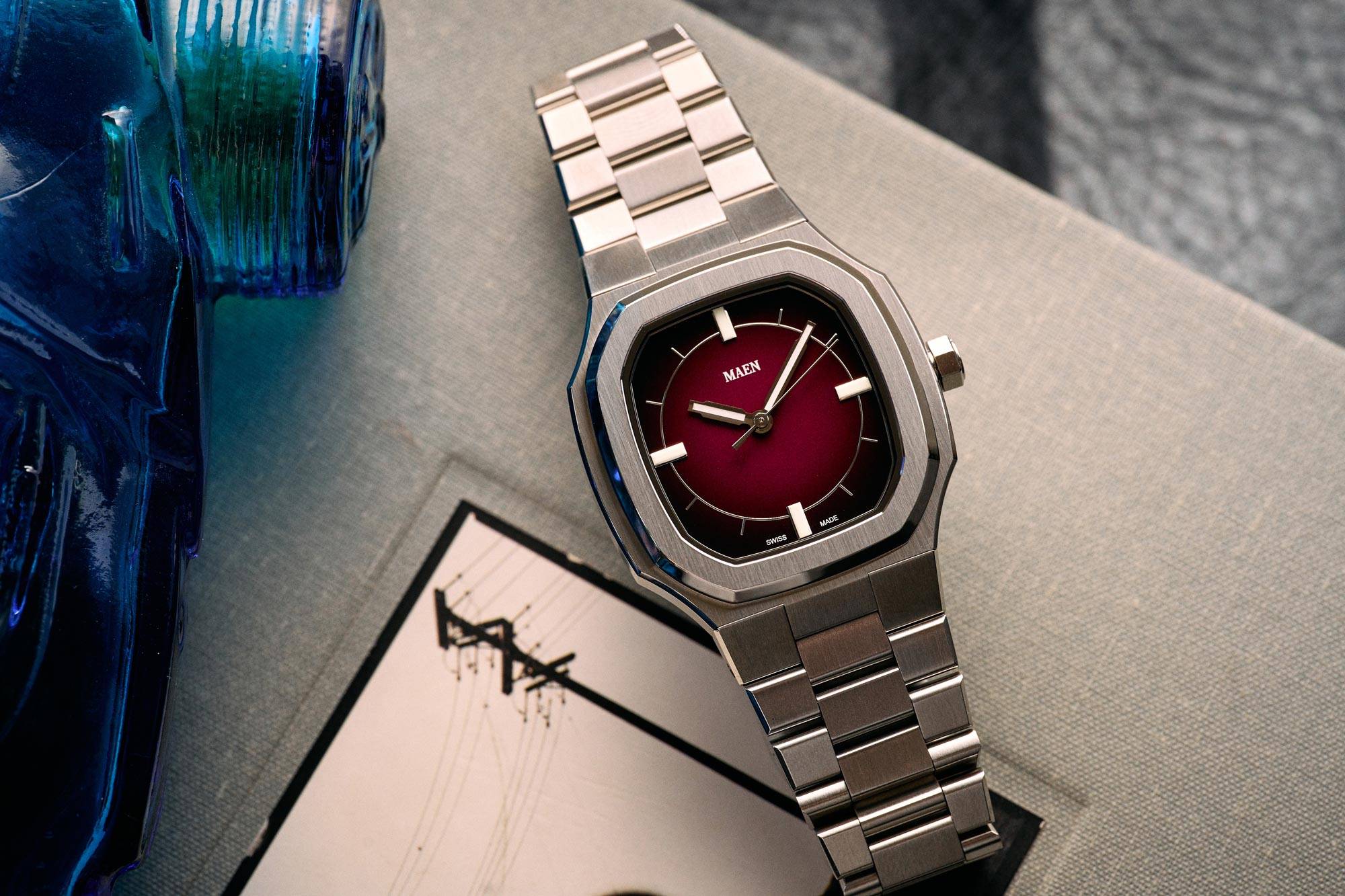 A MOST Stylish limited edition
MAEN x Worn & Wound Manhattan Limited Edition
Email Me When Available
Item no longer available
Finish selections for price & availability
The Maen x Worn & Wound Manhattan Limited Edition should begin shipping mid January, 2024
Worn & Wound
MAEN x Worn & Wound Manhattan Limited Edition
A MOST Stylish limited edition
Email Me When Available
Item no longer available
Finish selections for price & availability
The Maen x Worn & Wound Manhattan Limited Edition should begin shipping mid January, 2024
*All watches ship directly from MAEN in Sweden via FedEx.  If you are within the EU, you will be subject to a VAT tax. You will be invoiced this VAT separately after purchase and must pay the VAT before the watch ships. (Only FedEx shipping is available, and import duties may be assessed before delivery from FedEx.) Watches should begin shipping in mid January, 2024
The MAEN Manhattan is a great representation of where the watch world is today. A thin, well-finished riff on the 70s integrated bracelet sports watch but with an accessible price tag, beyond its sheer aesthetic appeal, what makes it profound is that it was made by a small, young brand. The level of fit and finish packed into this sub-$1k watch was not possible by a "micro" brand even a few years ago, especially with a Swiss-made automatic inside. Now, it seems achieved with ease and grace (though we're sure it was a lot of hard work).
For the Worn & Wound limited edition collaboration, the approach was one of reduction. Rather than leaning into the sportier side of this style of watch, the more formal aspects were explored, but without crossing into pure dress territory. The dial was stripped down to basic elements and then built back up carefully. Applied markers were left at the poles and a sensuous gradient was applied to the dial surface. A reduced index consisting of a thin silver ring with lines coming off per hour was added to round out the simplified composition.
Two colors were chosen for the dial, blue and burgundy. The blue is of medium value and close to denim in tone. A versatile color, it's slightly desaturated as to not draw too much attention, yet comes to life in direct light. The burgundy is darker and even more subtle. A deep, rich color, it dances between the warmth of dark red and the slightly cool tones of magenta.
Measuring 37mm x 47mm with a thickness of 9.3mm, the Manhattan is slim, svelte, and sized for a wide range of wrists. It is expertly finished with a mix of brushed surfaces and polished bevels. A fully articulating integrated bracelet provides a silky feel on the wrist, further belying its price point. Powered by the Swiss-made Sellita SW 200-1 automatic movement, it's all together an impressive package
The Maen x Worn & Wound Manhattan Limited Edition should begin shipping late December, 2023.
Case: Brushed and Polished Stainless Steel
Dial: Fumé Blue
Movement: Sellita SW 200-1
Winding: Automatic
Lens: Sapphire
Strap: Integrated Steel Bracelet
Water Res.: 50m
Diameter: 37mm
Length: 47mm
Thickness: 9.3mm
Limited: 75 per Color
The Maen x Worn & Wound Manhattan Limited Edition should begin shipping late December, 2023.
Case: Brushed and Polished Stainless Steel
Dial: Fumé Burgundy
Movement: Sellita SW 200-1
Winding: Automatic
Lens: Sapphire
Strap: Integrated Steel Bracelet
Water Res.: 50m
Diameter: 37mm
Length: 47mm
Thickness: 9.3mm
Limited: 75 per Color
Viewing:
MAEN x Worn & Wound Manhattan Limited Edition