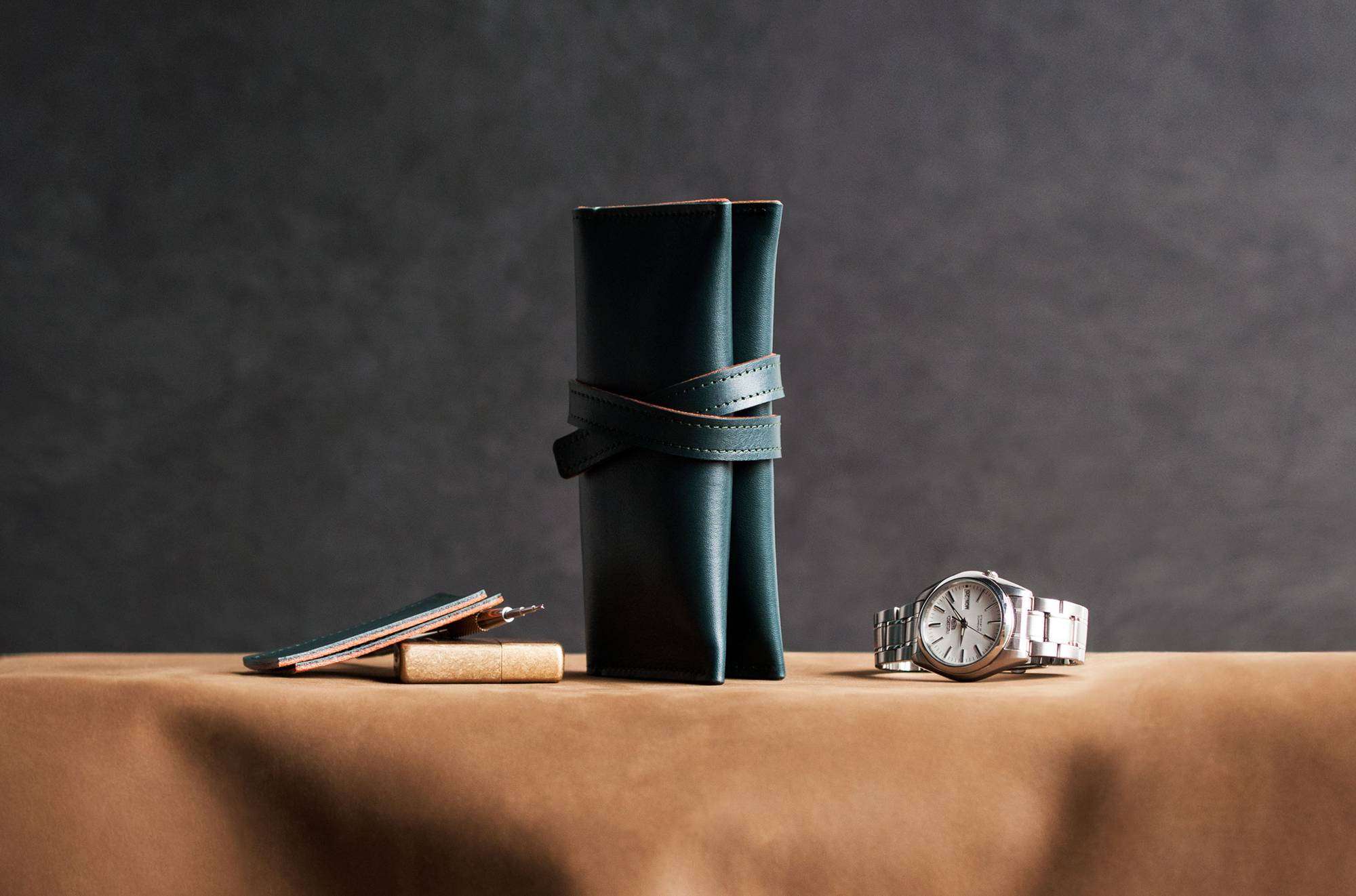 Hand-made out of Italian leather
Duo Watch Roll
Email Me When Available
Item no longer available
Finish selections for price & availability
Free shipping over $100 USD to the US, $150 CAD to Canada, $600 USD to the rest of the world
Convoy Co
Duo Watch Roll
Hand-made out of Italian leather
Email Me When Available
Item no longer available
Finish selections for price & availability
Free shipping over $100 USD to the US, $150 CAD to Canada, $600 USD to the rest of the world
The duo watch roll is designed to hold up to two watches in a compact profile. The roll features two adjacent spacious pockets made of Italian full-grain Nappa leather lined with Italian waterproof suede. Fits two wrist watches side by side or a single wrist watch with straps and watch tools.
Pockets are side stitched for extra reinforcement and the roll is secured with a leather tether. Two leather watch rests lined with suede protect the casebacks of your watches.
The leather will develop a natural patina with exposure to elements like sun, water and oil from skin.
Italian full-grain Nappa leather
Italian waterproof suede lining
Fits 2 timepieces
2 leather bracelet protectors
Leather tether
Reinforced side stitched pockets
Italian full-grain Nappa leather
Italian waterproof suede lining
Fits 2 timepieces
2 leather bracelet protectors
Leather tether
Reinforced side stitched pockets
Italian full-grain Nappa leather
Italian waterproof suede lining
Fits 2 timepieces
2 leather bracelet protectors
Leather tether
Reinforced side stitched pockets