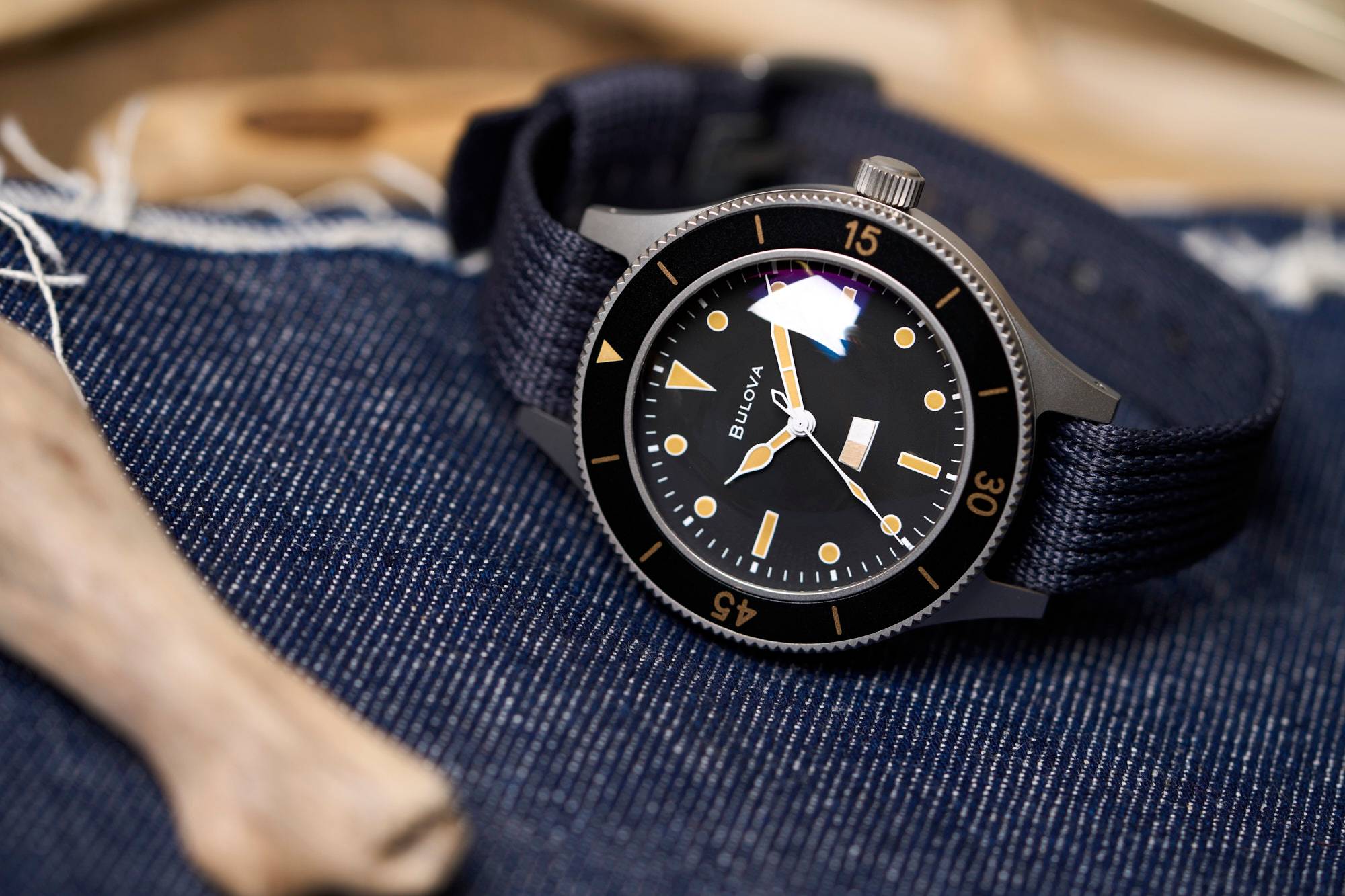 A Prototype for the US Navy Comes to Life
Mil Ships
Email Me When Available
Item no longer available
Finish selections for price & availability
Free shipping over $100 USD to the US, $150 CAD to Canada, $600 USD to the rest of the world
Bulova
Mil Ships
A Prototype for the US Navy Comes to Life
Email Me When Available
Item no longer available
Finish selections for price & availability
Free shipping over $100 USD to the US, $150 CAD to Canada, $600 USD to the rest of the world
Bulova's Archive Series celebrates the company's most memorable and important moments, reviving nostalgic models from the brand's history and reimagining them with superior materials and modernized movements. Based on a 1950s prototype originally designed for the United States Navy, the Bulova MIL-SHIPS-W-2181 faithfully recreates a historic timepiece that was never previously made available to the public, and gives it modern enhancements such as a self-winding movement and scratch-resistant sapphire crystal.
The 41mm stainless steel case of the Bulova MIL-SHIPS-W-2181 features a historically-accurate lug width of 16mm, and it also includes a screw-down winding crown and 60-minute rotating timing bezel that will only rotate when it is pushed down. Just like the original prototype, the dial of the MIL-SHIPS-W-2181 includes highly-legible luminous markings, and it even features a small split-color paper strip that will change color should the watch's 200 meters of water-resistance ever fail and moisture enters the case. Completing the watch is a pass-through style strap made from slate blue nylon with a stainless steel buckle that can withstand continuous contact with water.
Under the two-piece threaded case-back of the Bulova MIL-SHIPS-W-2181 resides the reliable Miyota 82S0 mechanical movement. While the original prototype from the 1950s relied on a traditional manual-wind caliber, the Miyota 82S0 adds the convenience of automatic winding, along with a power reserve of approximately 42 hours.
Case: Media-Blasted Stainless Steel
Dial: Black with Moisture Intrusion Indicator
Movement: Miyota 82S0
Winding: Automatic
Complications: Time-Only, Hacking Seconds
Lens: Double Domed Sapphire Crystal with Anti-Reflective Coating
Strap: Slate Blue Nylon
Water Res.: 200 Meters
Diameter: 41mm
Length: 50mm
Thickness: 14.5mm
Lug Width: 16mm
Ref Number: 98A266
About Bulova
Founded in 1875, Bulova is an American watch company based in New York City that was one of the most prominent brands in the industry throughout most of the 20th century. A true household name, Bulova is credited with numerous contributions to watchmaking, including creating the world's first fully-electronic wristwatch using the brand's proprietary tuning-fork based technology. Bulova timepieces have been issued to members of the United States Military, used on 46 different NASA missions, and even worn by astronauts on the surface of the Moon. Since 2008, Bulova has been owned by Citizen Watch Co. and the company continues to operate out of its New York City headquarters, producing high-quality timepieces that honor the brand's remarkable and diverse history.